Linking up with
Lauren
and
Tiffany
for the 10 Day YOU Challenge. Today was an easy one for me...4 books. :-) I am a fan of series of books, so I decided to choose my favorite from each of those. Enjoy. :-)
:::Harry Potter and the Deathly Hallows:::
I love everything about the Harry Potter franchise and series, and this last book did NOT disappoint. I cried so many times while reading it, and I was more intertwined with the fictional world than ever before. Great book!
:::Breaking Dawn:::
The Twilight saga was another book series I was completely wrapped up in. This last book was incredibly amazing.
:::Fifty Shades Darker:::
This trilogy is amazing, but this second book had me more involved and on my toes than the other two. It was my favorite out of the three. :-)
:::Angels and Demons:::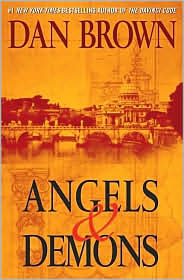 This is one of my favorite books I've ever read. It had me intrigued after I read the first sentence, and I can't remember a time when any other book did that for me.
There you have it, my four books. I highly recommend the books and/or series they are apart of. All of them are fantastic, and are thoroughly enjoyable. :-)
Happy Tuesday, friends!