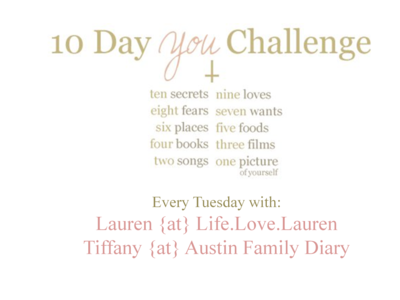 Linking up with
Lauren
and
Tiffany
for the 10 Day YOU Challenge! :-) Today is seven wants.
***WARNING***
This is very random. K, thanks!
:::New Camera Lenses:::
I am always wanting new camera lenses. The bad part is that the ones I want are extremely pricey. Bummer, man.

:::A Brand New House:::
We are actually getting ready to move to a different house, and don't get me wrong, I am beyond excited, but I would still love to be able to build my own brand new house from scratch. :-)
:::Debt-Free Living:::
I want to be rid of debt, no matter how big or small the amounts are. That would be bliss.
:::New UGGs:::
I have an Ugg-session; I already have three pairs of these boots, but I want more! Here is the
pair I have my eye on
:
I love the simplicity of these. I will take the Chestnut color, please. :-)
:::New iPhone:::
Once upon a time, I had the iPhone. Then, I turned into the biggest idiot and got rid of it when I switched providers. Once I am eligible for an upgrade, which cannot come soon enough, I really want to get the iPhone again. If I'm lucky, maybe the iPhone 5 will be out by that time!
:::Vacation:::
I want to go on a vacation desperately. We are going to Jamaica next year... 'ya mon...but that's not until next year. A small weekend trip will do just fine up until then.
:::Artsy/Crafty/Decorating Skills:::
I am not crafty/artsy at all. I see all of these awesome things on Pinterest and I wish I could manipulate them. I can't even draw 'stick-people' right, let along sew, paint, or do any awesome DIY projects. I want to be that person who makes awesome stuff for my crib, man. Oh well, I guess I'll have to buy it instead.
Happy Tuesday! :-)