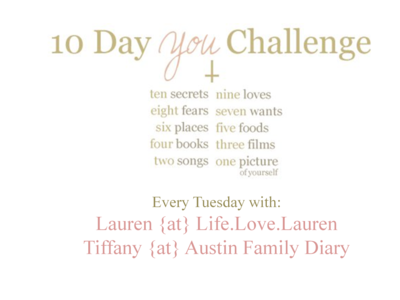 Today is the last day of the 10 Day YOU Challenge link-up. I'm sad to see it end....it's been a lot of fun!! I've really enjoyed reading and finding new blogs to follow! :-)
Drum roll puh-lease....
[insert drum roll noise here]
Here I am, ladies and gents....
This was taken a while back, but you get the idea, right? I had to incorporate photography/my camera somehow, so there ya' go. ;-)
Happy Tuesday!