Ryder's birthday is fast approaching (December 6th....I still can't believe we'll have a two year old) and his party theme this year is "Star Wars." I've decided that Darren and I can still pick out these awesome nerd-filled themes while he's still too young to object. Am I right or am I right?!
So, I'm super excited about this party because I get to shop for all things Star Wars, and let's just say,
Etsy
has been my source for finding all of this great stuff. Here's what I have found so far:
I found this awesome invite template, and had it customized with the party info. Isn't it adorable?! Yes, I realize the day of the week is wrong....I'm working on getting this corrected. :-)
I just love this, and I think it will look awesome for Ryder's party. Obviously, it will say 'Ryder is 2!', but I'm sure you get the gist of it.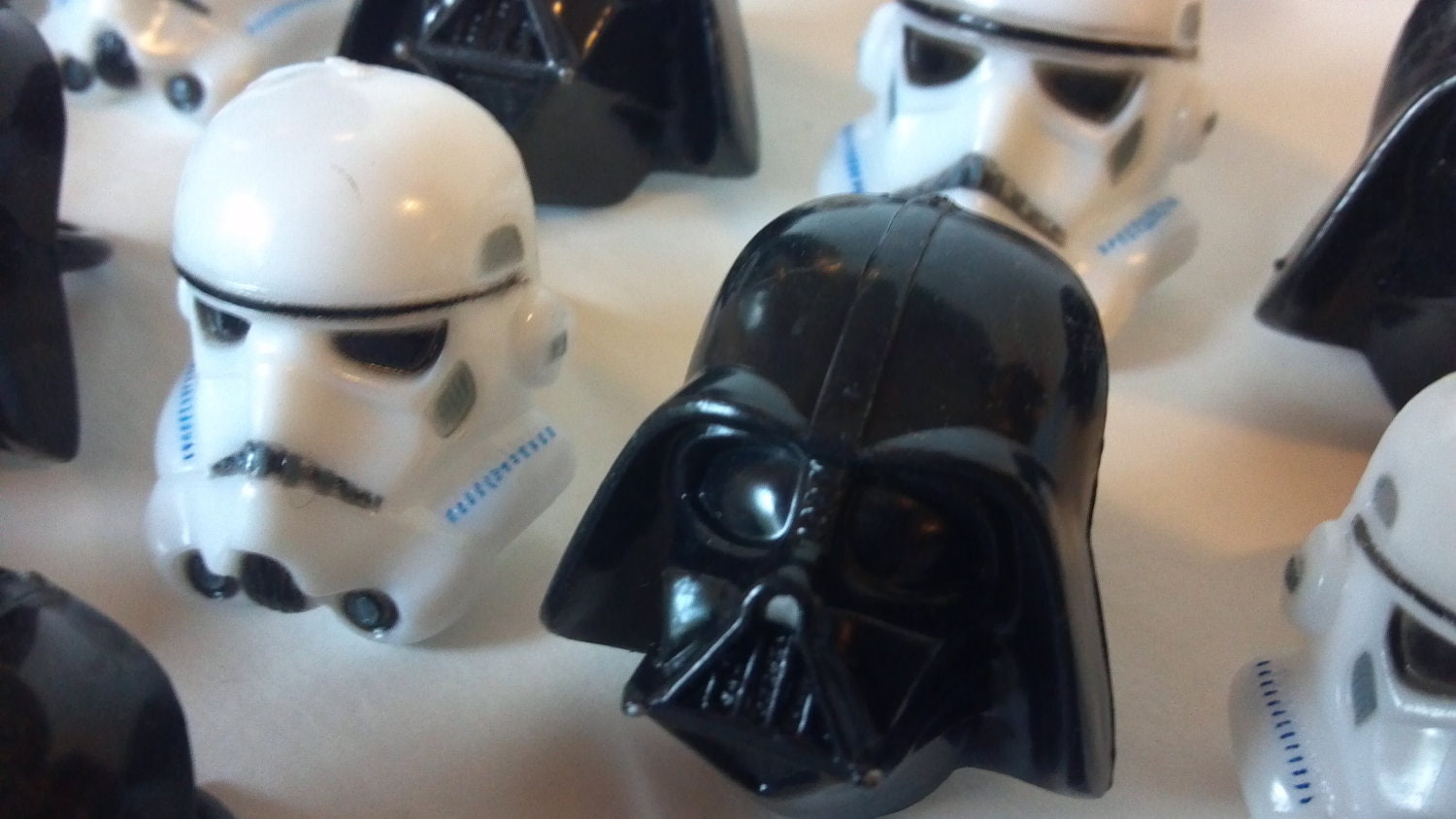 I'm having cupcakes made for his party, just because I think it's a fun party food, and I found these cupcake topper rings. I think they're awesome and will look great on top of the cupcakes!
I also have two different Star Wars cookbooks that I'll be making treats from.
I am known for my bad-ass Wookiee Cookie making skills, and I am so excited to try other recipes in these books. I actually found a
new Star Wars cookbook
, so I went ahead and ordered it as well. Here's what I'm thinking for some treats:
Ewok Treats: I actually got this recipe from a co-worker, and I decided to name it for the party. It is bugals, doritos and cheetohs with popcorn oil and ranch packet seasoning sprinkled and mixed in. It is baked at 325* for 30 minutes. IT IS SO GOOD!
Wookiee Cookies: These are just basically chocolate chip cookies. Good stuff, yo!
Han-burgers: I'm thinking of making these smaller, kind of like sliders.
Yoda-soda: It is like a carbonated lime punch.
Dark-side cupcakes: Cupcakes with the appropriate topper rings
There will be more, but this is all I've thought of so far.
I think this is shaping up to be an amazingly dorky/nerdy birthday gig. What do you all think?
Happy Friday, peeps. May the force be with you. ;-)