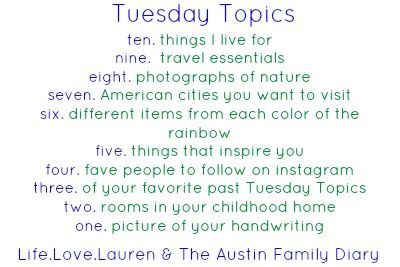 Time for another Tuesday topics post! Today is eight photos of nature! :-)
I absolutely love taking photos of nature/landscapes when I get the time. One of my favorite things to do is drive around for a few hours and find different things to photograph. :-)
Sunset right outside our house
Love this spot! It's out in the country right outside my hometown.
This spot was gorgeous for pictures! Loved the color of the fields at sunset.
Country road at sunset
Fields at sunrise
I live in the midwest, so I see A LOT of corn. :-)
This were taken just the other day. We had Ryder out at the park and I was going a bit camera happy. :-)
There's something about this one I really like.
Happy Tuesday!!